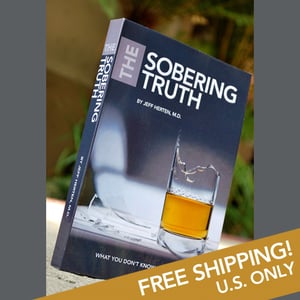 $

22.95
THE SOBERING TRUTH
What You Don't Know Can Kill You
BY JEFF HERTEN, M.D.
Based on the author's many years as an M.D., The Sobering Truth is to the alcohol industry what "The Insider" was to the tobacco industry.
This is the first book to reveal the negative physical impact of alcohol consumption upon health in the detail that only a physician can provide.